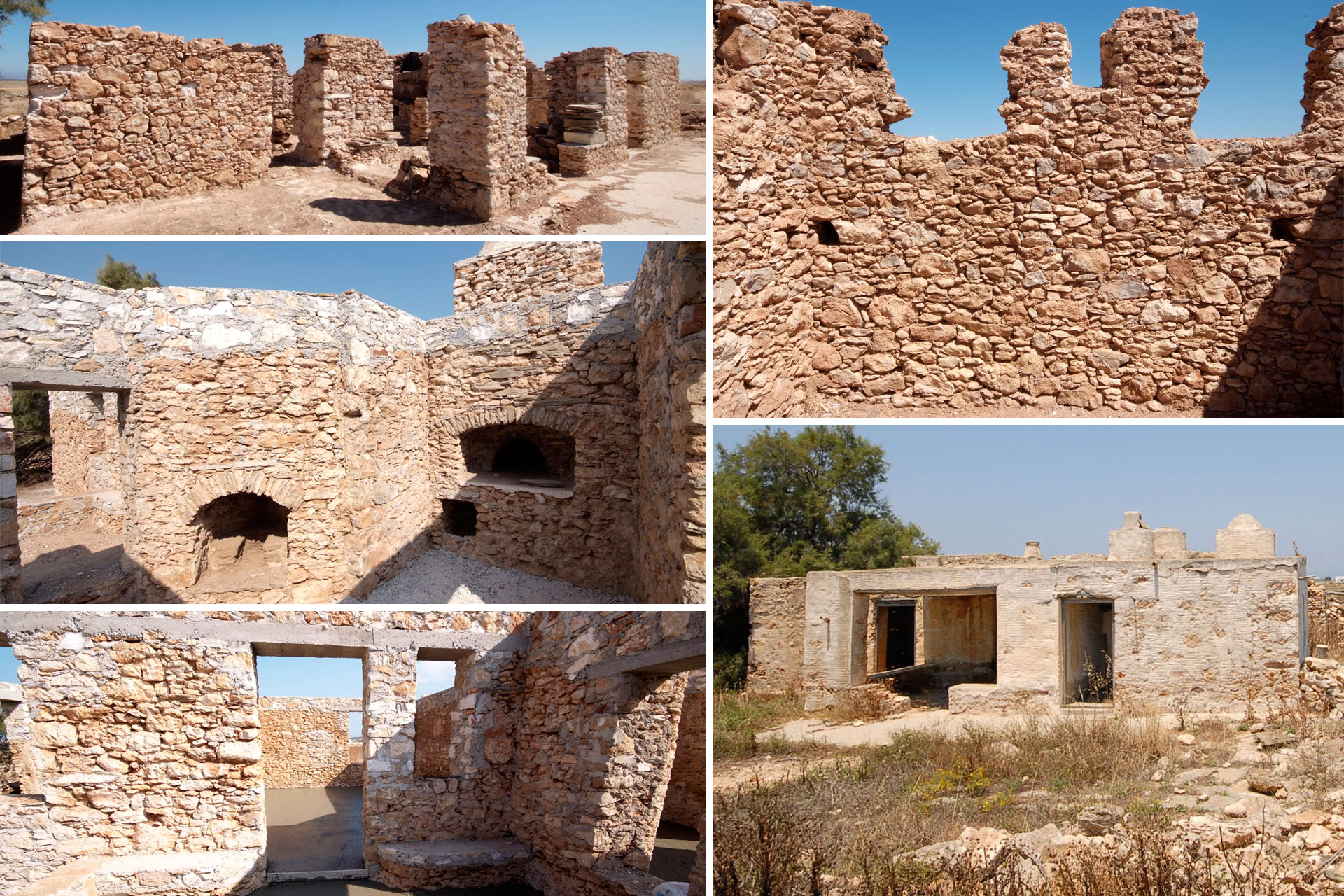 An old farm house
The present project formerly served as a farmhouse located in the rural region of Filizi, east of Naousa. The original structure contained all the essential elements required for the self-sufficient and independent lifestyle of a farmer, including a wood-fired oven, storage areas beneath the beds, fireplaces for cooking, and a designated area for cereal threshing (known as "aloni" in Greek).
In keeping with the original design of the building, all of the antiquated components were refurbished and maintained their functionality. The kitchen, beds and bedside tables, bathtub, and shower were constructed using stone, while colorful cement accents added a playful touch.
The immense pergola and covered veranda provide outdoor living space from the spring to the fall seasons, while the nearby jacuzzi offers additional comfort and luxury.