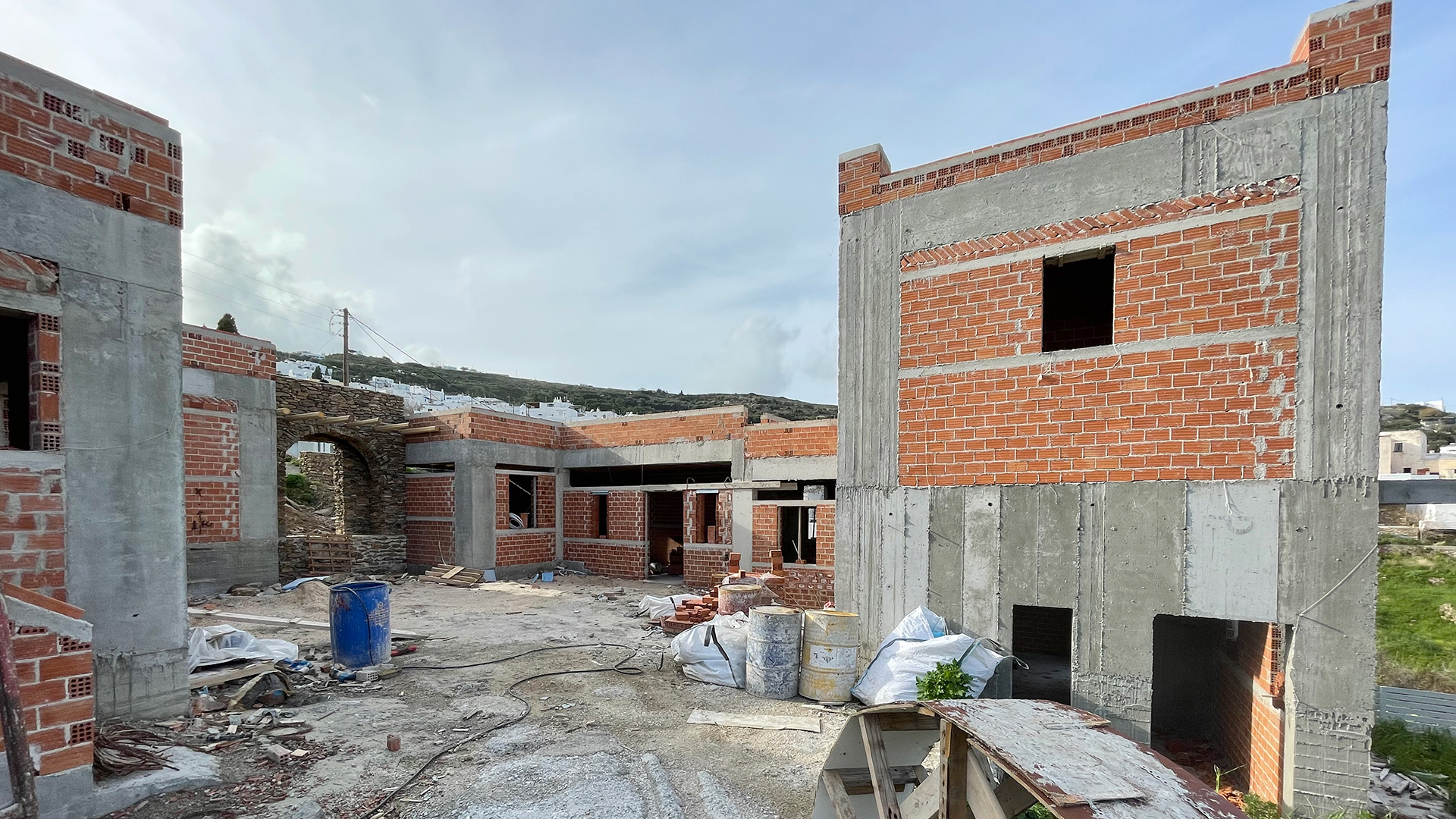 Lefkes Artistic Project
A project inside the village of Leukes. The owners wanted to make a small complex of three houses around a courtyard with a small pool. They own a music school in Switzerland and they wanted to create a place where they could host some students with their families and make music workshops.
We have created the courtyard in this order, that small music concerts could take place and people can watch the events from the surrounding the yard rooftops. The small pool will be used for sound yoga sessions too.
The complex is made in such an way that every space is usable. We have created mezzanines to double the space of bedrooms. We have used the element of the pigeon tower, too, which is very significant in the local architecture.
The steep terrain, the rather small plot and the multifunctional uses, made this plot very intriguing and there for very interesting for us in order to fulfil all aspects and demands.