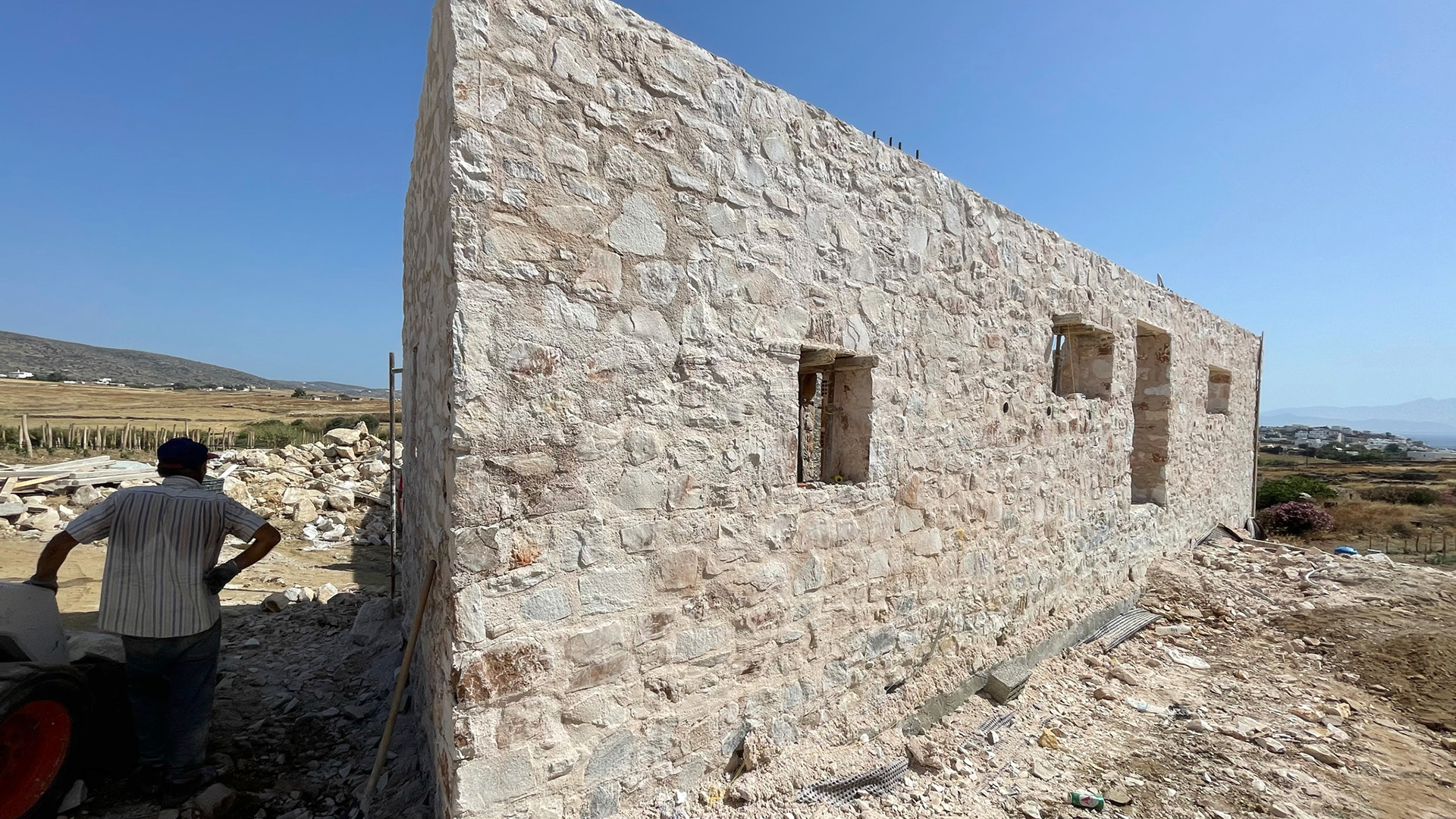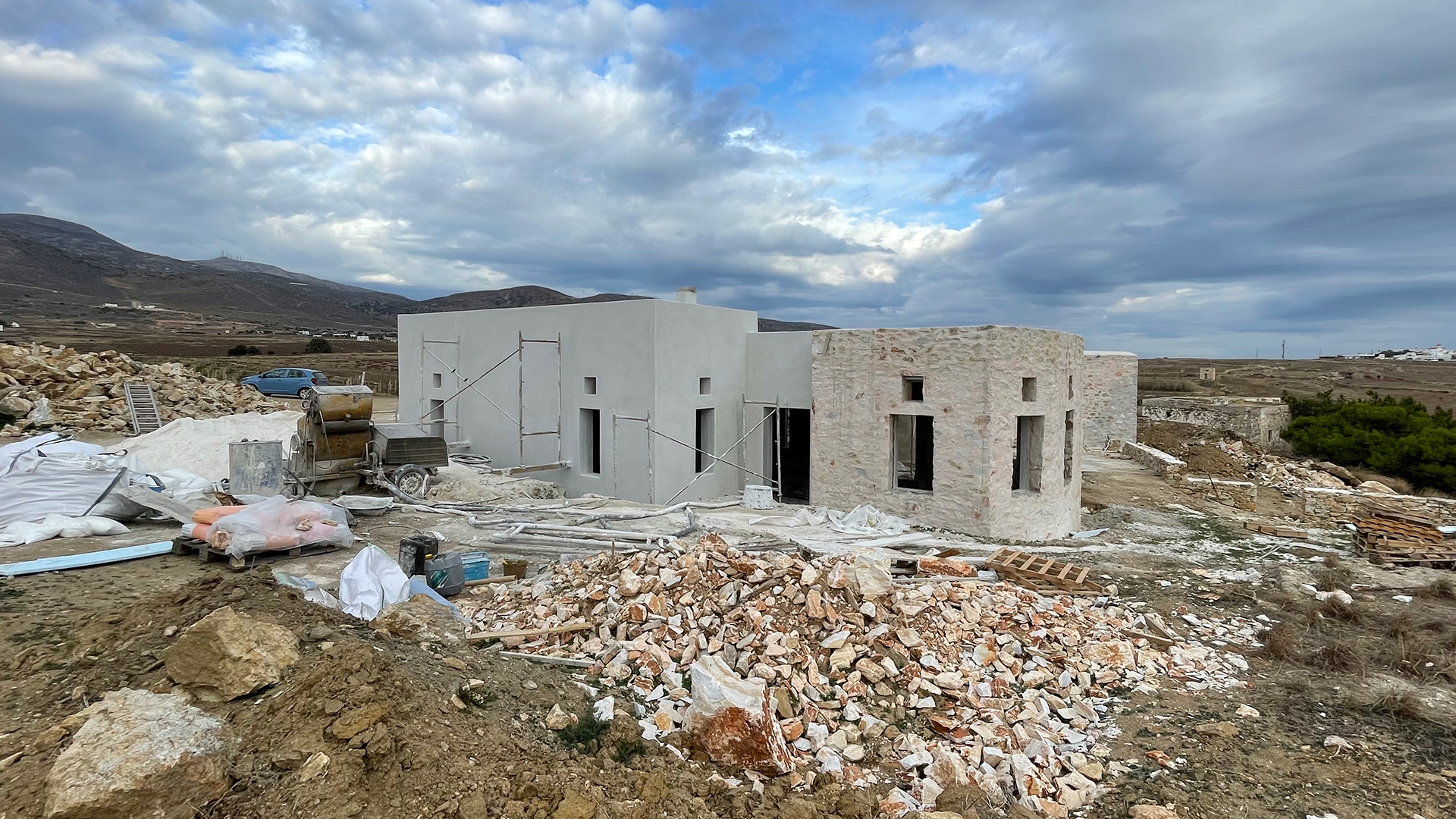 Myrsini Winery
This building consists of two sections with separate functional uses. The winery and the family home. It is set on a natural plato created by large granite rocks. It is bathed in the sunlight and enjoys free views of both the sea and the mountain as well as the vineyards all around it. The shape of the construction is inspired by the old industrial buildings of the island. It 'hugs' the old 'aloni' a round structure that was used for the division of barley and wheat seeds from the hey and is harmoniously integrated into the landscape.
The best materials are used, local granite stone, pozzolan mortar and plaster, wood beams from chestnut of Pillion, middle Greece, doors and windows from local factories of the island, all have been carefully selected for their durability, simplicity and elegance as well as the least energy impact, possible.
Soon, the house will accommodate the young French family and the winery will produce wine combining the French know-how and the history and quality of the local varieties of grapes that will be harvested from the vineyards around it.