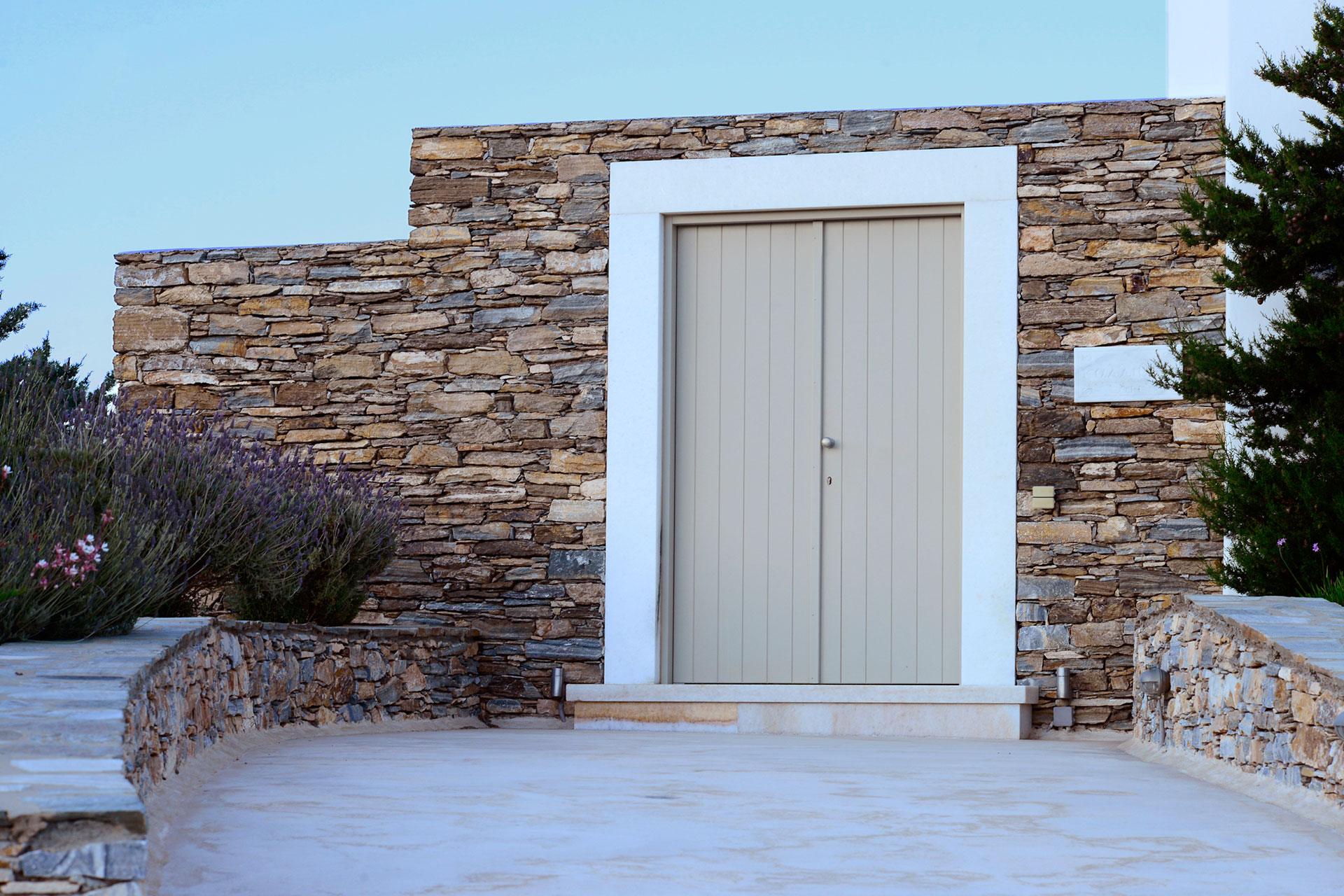 Villa Kostos
A house on the hill top of Kostos. The task was to fulfill the dreams of a Swiss couple that wanted a modern house with local elements. The extend use of marble both in all windowsdoor's frames as well as in the floors served this task.
The surrounding the house area, we have created a 'Roman' footpath with marble pedestrian curbs laid on sand, that allows to have walks into natural herbs, olive groves, small wine fields, overlooking the figure of the house from different perspectives.
From all veranda's the view to different areas of Paros is breathtaking.